Discover your inner data superhero & the data role that's MOST FULFILLING FOR YOU // What data career path makes the most sense for YOU? That's exactly what I'm going to cover in this video where I help you uncover your inner data superhero! There are SO many options when it comes to data career paths - from data analytics, to data leadership to even starting your own data science startup! Together, we'll figure out the best data careers for you, based on your personality and skill set. Maybe you're a data scientist, but considering switching careers to become a data analyst, or maybe you're a data scientist ready to graduate into a data leader or even become a data entrepreneur and create your own AI startup. But how do you know if that's the right choice for you? If you switch careers to data analyst, will that help you thrive - or would you excel in another role? Would starting your own company be the best use of your world data superpower? You'll find out EXACTLY how to harness your data superpowers - whether that means pursuing a data analyst career, trying your hand at being an entrepreneur, or another data role entirely. This training was brought to you by Lillian Pierson, CEO of Data-Mania, LLC.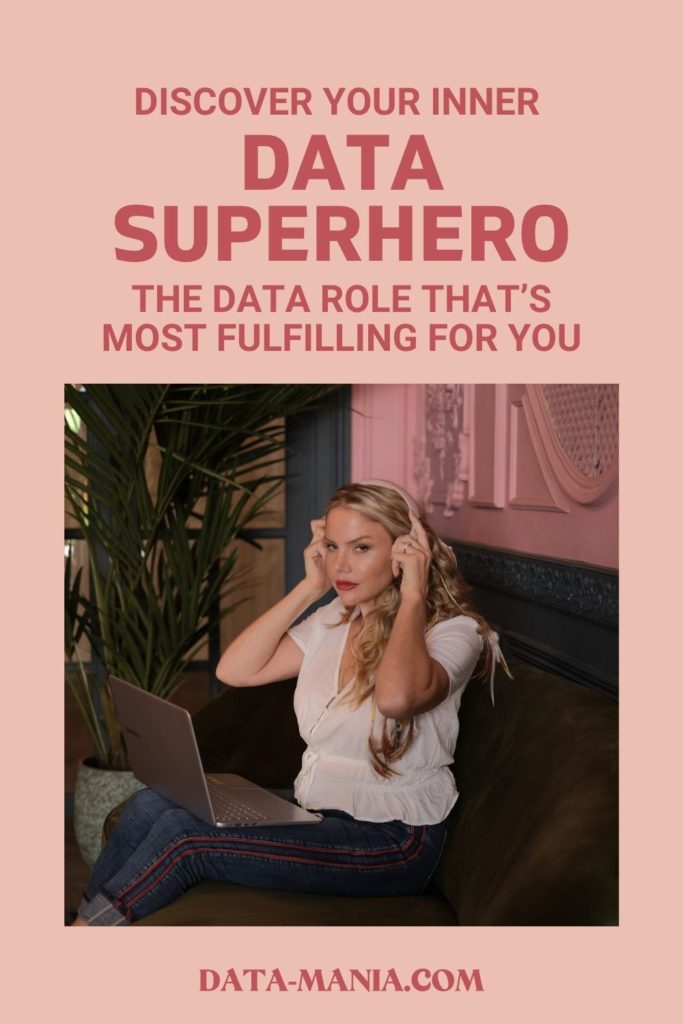 Discover your inner Data Superhero!
Most of the time, custom advice is all you need to achieve both your dream salary AND the satisfaction that you crave from your data career.

In our free, fun, 45-second data career path quiz, you'll uncover your inner Data Superhero type and get personalized data career recommendations that directly align with your unique combination of data skills, personality and passions.

Take the Data Superhero's Quiz today!
Get the Data Entrepreneur's Toolkit
There's always that data professional who starts an online business and hits 6-figures in less than a year. Now? It's your turn and we're ready to help get you there with our Data Entrepreneur's Toolkit (designed to help you get results for your data business fast).
It's our favorite 32 tools & processes (that we use), which includes:


Marketing & Sales Automation Tools, so you can generate leads and sales - even in your sleeping hours.
Business Process Automation Tools, so you have more time to chill offline, and relax.
Essential Data Startup Processes, so you feel confident knowing you're doing the right things to build a data business that's both profitable and scalable.
Download the Data Entrepreneur's Toolkit for $0 here.
Execute Upon the Data Strategy Action Plan

This is our crowd-favorite data strategy product. No long video trainings, no books to read, no needless theory. Just clear, concise guidance on what your next data strategy steps should be, starting today.

It's a step-by-step checklist & collaborative Trello Board planner for data professionals who want to get unstuck & up-leveled into their next promotion by delivering a fail-proof data strategy plan for their data projects.


There are also 2 bonus guides, if you need help improving communications with your senior executives and stakeholders
And, it comes with a bonus, members-only community, if you'd like a private sounding board for getting valuable input from other data strategists.
Start executing upon our Data Strategy Action Plan today.