Custom Done-For-You Services
I offer tech startup founders & leaders a wide range of services to help them take their product, program or service to market and start monetizing as quickly as possible.

First come, first serve. Limited availability!

To learn more about how I can support you and your tech startup in reaching its growth goals, please submit your requirements through the form below and we will get back to you right away.
The 90-Minute Intensive is a laser-focused, private business coaching session for the startup founder who wants to create a dramatic transformation in your business (in just one afternoon).
3-Months
Private Coaching Exclusive
This exclusive, 3-month private coaching experience is for serious data entrepreneurs who want custom support to launch or scale their side hustles into sustainable data businesses, ditch their day jobs & emerge as powerful thought leaders in their area.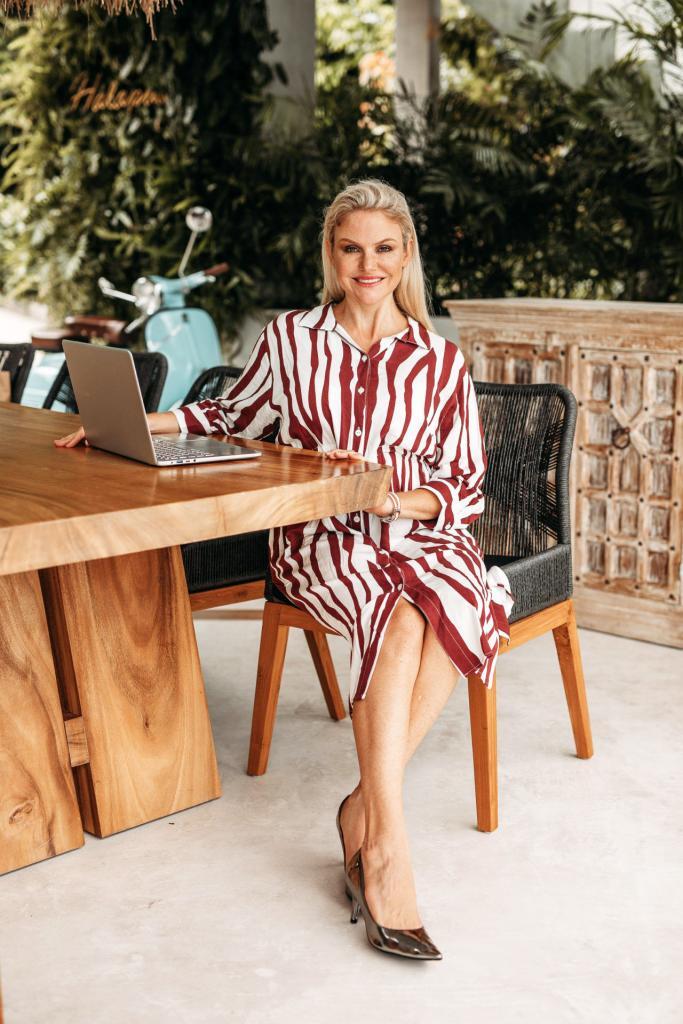 We help technology leaders & founders make more money with our powerful growth, marketing & product strategies.
It'd be easy to assume that a woman working online from an exotic island villa in the Gulf of Thailand may not have her crap together.
Oh contraire, I paid some SERIOUS dues to get where I am today. I spent 2 years pursuing a Chemistry degree at The University of Texas – Austin, before transferring to University of Central Florida to complete an engineering degree. I also spent 4 years working as an engineer just to qualify to sit for my Professional Engineering exam. I passed that exam on my first try and I maintain my PE license to this day. And, I've got some serious digital marketing chops, as evidenced by the community of 650,000 tech professionals that I've grown on LinkedIn, Instagram, and Twitter.

Bachelor of Science, Environmental Engineering, 2007.

Digital Marketing Badassery (650,000 strong!)
Click here to check out my media kit describing the communities I'm creating…

Licensed Professional Engineer
Professional Engineer, Environmental Engineering, since 2013.
By Lillian Pierson, as featured in:
"At halfway through my 12-month program, I've already been able to 10x my web traffic, 2x my LinkedIn community and make a $100,000 sale based off of what I've learned so far from working with Lillian!"
Lori Lee Elliott, CEO FutureSite AR
"[I got] a 40% increase in pay with significant growth prospects. I calculate my ROI at 45x from completing the course (I actually… didn't finish it, yet)"
Rho Lall, CEO Assume Wisely
"This has been an explosive year! In total it's been 8 contracts that total to ~$350,000 Annual Recurring Revenue as of now, having gone thru the program… 67.7% is profit margins."
Kam Lee, CEO Finetooth Analytics
It's been 14 months since joining and I finished the (first) year with $100k in revenue – And based on where I am going right now, I should hit $100k this first quarter.
Jordan Golmeier, CEO Anarchy Data
♥
It's not our bread 'n butter, but we've served some incredible B2B clients over the years.
♥
♥
It's not our bread 'n butter, but we've served some incredible B2B clients over the years.
♥

First off: we know a thing or two about supporting massive, global tech organizations (like IBM, SAP, Amazon, and Ericcson) with powerful product marketing plans and deployments. That, and we're masters at turning incredibly complex, high-tech information into engaging, approachable, and highly consumable content to support both training and marketing requirements.
We've educated over 1.7 million data & technology professionals worldwide
We've supported 10% of Fortune 100 companies.
We've got >650,000 #tech professionals in our social communities