Data Science Career Path - Core Skill Sets For KILLER OPPORTUNITIES // Looking to grow and advance in your data science career? Watch the video to get clarity on the data science career progression. You can consider this training your data science career guide, where I dive into everything data scientist careers! I'll walk you through 8 must-have core skill sets that you'll want to master to attract better opportunities throughout your data science career path. I'll dive deep into career growth and what the data scientist career progression looks like - whether you want to graduate in a senior data scientist/principal data scientist, or you're looking for a completely new data science career change, this data scientist career guide video will cover each option so you know the best path forward. We'll explore exciting data science careers, so you can understand the progression of a data scientist! This training was brought to you by Lillian Pierson, CEO of Data-Mania, LLC.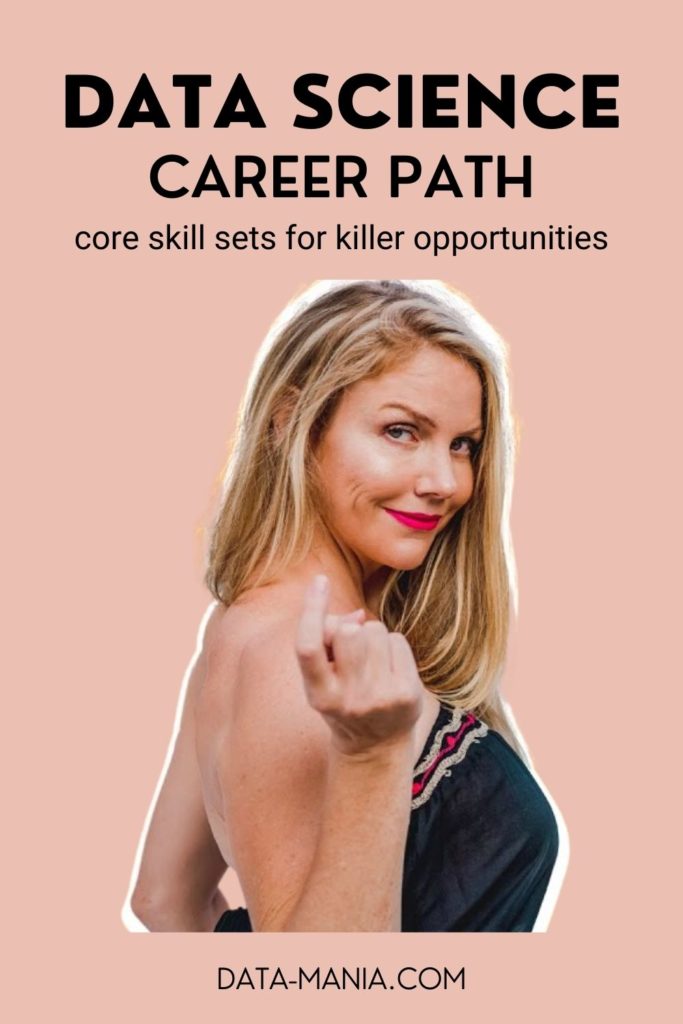 Discover your inner Data Superhero!
Most of the time, custom advice is all you need to achieve both your dream salary AND the satisfaction that you crave from your data career.

In our free, fun, 45-second data career path quiz, you'll uncover your inner Data Superhero type and get personalized data career recommendations that directly align with your unique combination of data skills, personality and passions.

Take the Data Superhero's Quiz today!
Get the Data Entrepreneur's Toolkit
There's always that data professional who starts an online business and hits 6-figures in less than a year. Now? It's your turn and we're ready to help get you there with our Data Entrepreneur's Toolkit (designed to help you get results for your data business fast).
It's our favorite 32 tools & processes (that we use), which includes:


Marketing & Sales Automation Tools, so you can generate leads and sales - even in your sleeping hours.
Business Process Automation Tools, so you have more time to chill offline, and relax.
Essential Data Startup Processes, so you feel confident knowing you're doing the right things to build a data business that's both profitable and scalable.
Download the Data Entrepreneur's Toolkit for $0 here.
Execute Upon the Data Strategy Action Plan

This is our crowd-favorite data strategy product. No long video trainings, no books to read, no needless theory. Just clear, concise guidance on what your next data strategy steps should be, starting today.

It's a step-by-step checklist & collaborative Trello Board planner for data professionals who want to get unstuck & up-leveled into their next promotion by delivering a fail-proof data strategy plan for their data projects.


There are also 2 bonus guides, if you need help improving communications with your senior executives and stakeholders
And, it comes with a bonus, members-only community, if you'd like a private sounding board for getting valuable input from other data strategists.
Start executing upon our Data Strategy Action Plan today.