If you're curious about Web 3 and data science; And how the advancement of Web 3 can potentially impact and elevate your career in data science, this post is for you.
Web 3, or Web 3, is the latest buzzword to take over the internet. The topic has drawn the attention of Twitter, GameStop and Elon Musk, but with internet trends moving so quickly, you may not know what it is. While you may have heard of it, Web 3's definition may still be unclear. Especially unclear, Web 3 and data science…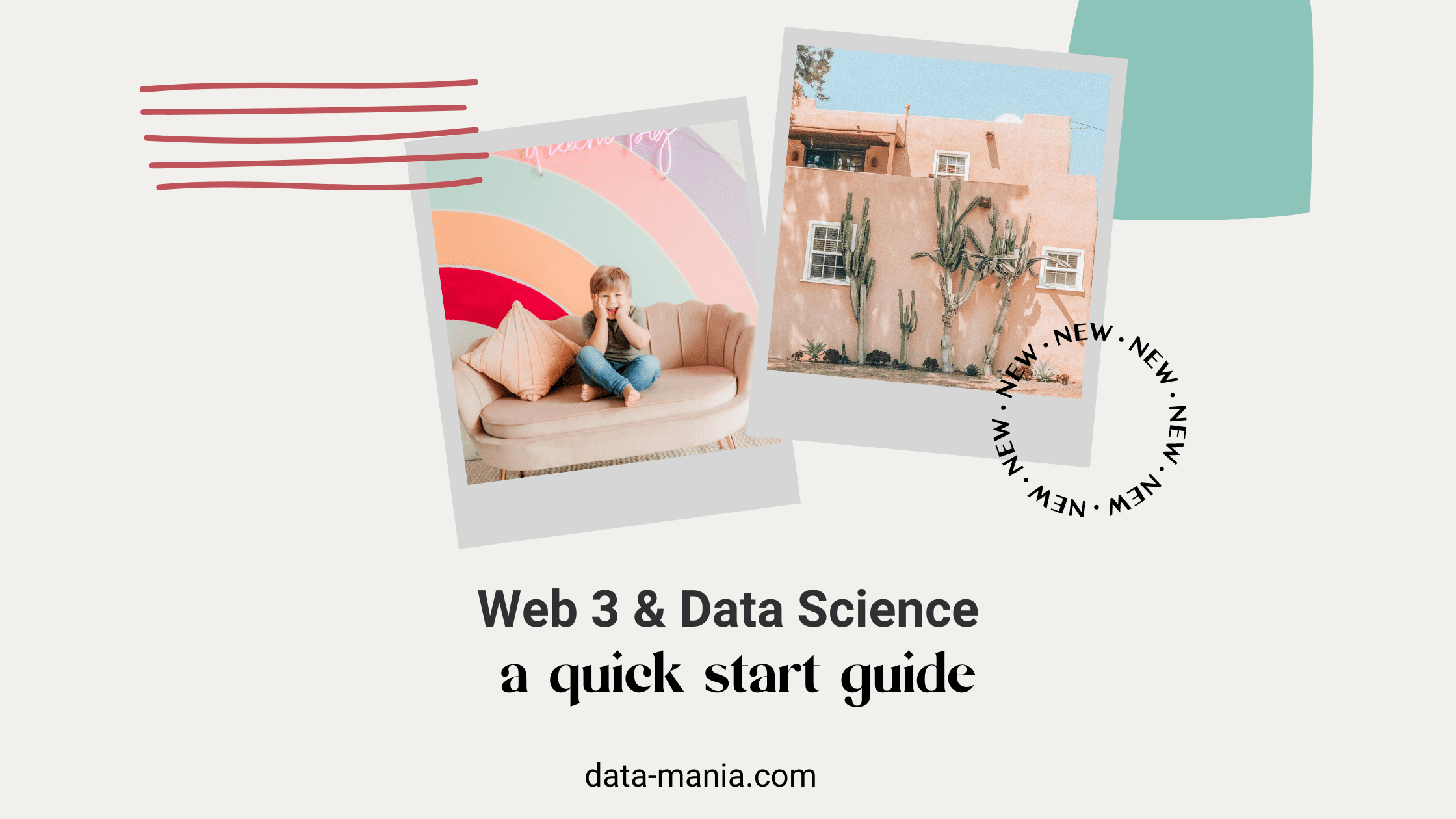 How will Web 3 impact your data career and what changes should you expect to see? Read on for full answers to these pressing questions.
What Is Web 3?
The term Web 3 first emerged in 2014, but its popularity is fairly recent. As its underlying technologies improve, this future of the internet is drawing closer daily. Take a look…
Any helpful Web 3 definition starts with what webs 1 and 2 are. Web 1 was the web's early days, where online activity was decentralized and open but mostly the domain of users with high technical know-how. Web 2 is its current state, where content creation and navigation are easier, but corporations like Google have centralized control.
Web 3 is what many see as the next step: decentralization through blockchain technology. Blockchains will let users create and manage their own platforms and apps, no longer relying on corporate gatekeepers and intermediaries. As a result, the internet will be a freer place, placing control back into users' hands.
What's the Future of Web 3?
One of the key changes that Web 3 would bring is transparency. Today's web relies on trust. You have to trust companies with your data, that they're doing what they say and so on. Since blockchain records are both transparent and unchangeable, Web 3 removes that need for trust. Users can verify things for themselves.
As a result of this shift, the future of Web 3 could be far more secure than today's internet. Users could interact and use the internet how they want without fear of privacy breaches. Regulations would also be less complicated, as smart contracts on the blockchain could automatically enforce relevant regulations.
Web 3 could also improve online business processes. Already, 72% of manufacturing companies say data analytics will improve customer relationships. Web 3 could take this to the next level by securing data transfer and giving customers more insight into how companies use their data. Businesses could then improve customer trust while using this data for competitive advantages.
Where Does NFT Fit Into Web 3?
Web 3's decentralization and blockchain-based operation may remind you of another growing internet trend: non-fungible tokens (NFTs). We talked about NFTs and opportunities for data professionals here. These blockchain-based digital certificates of authenticity could play a central role in Web 3.
While most people may associate NFTs with art, they can represent any one-of-a-kind digital token. On Web 3, NFTs could replace more traditional, less secure medical records, providing more data privacy. In a less serious example, internet users could trade video game skins or other collectibles as NFTs, and Web 3 would make these transactions easier.
What Are the Naysayers Saying?
Like any new technology, Web 3 has garnered its fair share of critics in addition to its supporters. Perhaps most notably, Elon Musk called it a marketing buzzword more than a reality, at least for now. Others have gone deeper with their criticisms, claiming that blockchain technology will complicate the internet more than it fixes it.
If the dominant decentralized apps people use largely come from just a few providers, Web 3 won't technically be any more decentralized than Web 2. Only the underlying process would change, not the power and ownership structures. If that happens, the internet will operate mostly the same, but with all the disruption that comes with changing to a new system.
How Far Away Are We From Web 3? 
For now, how Web 3 will turn out remains uncertain. Whether or not it produces meaningful change depends on how people use it and how the technology develops. When that shift will happen is similarly uncertain.
Some companies have already started working on Web 3 technology. For example, Twitter is building a decentralized social platform, effectively bringing Web 3 into reality on a small scale. Similarly, Reddit is trying out blockchain-based features on its website.
How quickly these shifts become mainstream depends on how well the technology works and people's reactions. That could be as little as a few years, or it could take decades.

Web 3 and Data Science
With respect to the data field, Web 3 companies are mainly focused on the following requirements:
The analysis and optimization of data and trends

The application of Machine Learning (ML) and Artificial Intelligence (AI) in doing what

The delivery of data-driven solutions resulting in data-informed decisions, and 

The creation of models to translate data insights into product recommendations.
The good news: all these
areas  sit firmly within the wheelhouse of data scientists and other data professionals AND Web 3 companies are already hiring. Take a look for yourself here…

Data Jobs In Web 3 Are On The Rise. Explore For Yourself HERE.
So, it's pretty safe to say that developments in Web 3 greatly affect the data science industry, buzzword may it be. 
The question is, in what way will Web 3 and data science collide to create the next generation of digital community, commerce, and connectivity?
Web 3 and data science – how do they relate, exactly?
When we talk about the future of Web 3 and data science, there are four points to consider:
Web 3 will open more career opportunities to data scientists and other data professionals.

This is because businesses, who are gearing up to adopt Web 3, will have the extreme need for people who are highly experienced in analyzing and interpreting data, as well as in creating products and services using the data available while integrating AI and ML into the equation.

Web 3 will give both users and data scientists a mutual monetary advantage.

Companies will have the opportunity to purchase data directly from users (

allowing data owners to sell their data to whomever they want

), and then these same companies will be able to deploy their data scientists to combine and blend these new data sets with existing data sets to improve learning models, and then sell the new insights on the open market.

Data scientists can deploy AI to better understand specific user needs more fully on Web 3.

Since Web 3 is individual or user-focused

,

data companies can develop language models that bring "semantic understanding", and then develop solutions which are tailor-fit to the user because data is tied up to user interaction. In addition, data companies can pull up insights from raw data and then convert those into improved product recommendations which can provide

greater customer experience

based primarily on customer expectations.

In the world of Web 3, data scientists will play a much larger role in the global economy. They will become the new "neurons" who can help in developing content or AI models, which can organize and connect with other AI models, to help solve more complex issues or potential threats to organizations or businesses.

 
Ultimately, Web 3 is positioned to transform the way that the world uses the internet, while also significantly emphasizing the importance of data scientists and professionals in society.
The Internet Is Changing
The web today is a far cry from what it was when it first appeared. If you go back just a few years, you'll see considerable changes. Web 3 is already starting to emerge, but what its future holds is still uncertain. As it unfolds, it could radically disrupt the way the internet operates, or it could only result in minor changes. The world will have to wait and see.
More resources to get ahead...

Get Income-Generating Ideas For Data Professionals
Are you tired of relying on one employer for your income? Are you dreaming of a side hustle that won't put you at risk of getting fired or sued? Well, my friend, you're in luck.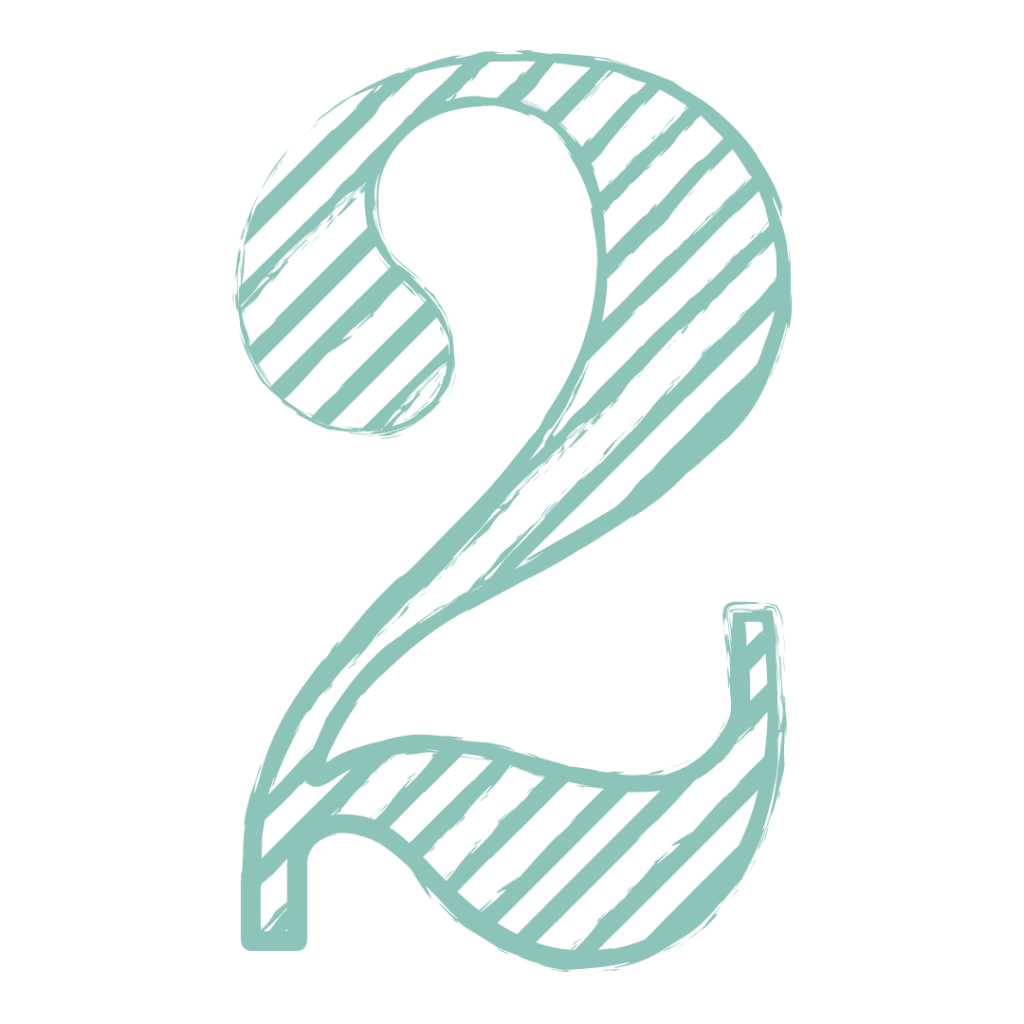 Take The Data Superhero Quiz
You can take a much more direct path to the top once you understand how to leverage your skillsets, your talents, your personality and your passions in order to serve in a capacity where you'll thrive. That's why I'm encouraging you to take the data superhero quiz.
This blog post was generously contributed to Data-Mania by Shannon Flynn. Shannon Flynn is a freelance blogger who covers business, cybersecurity and IoT topics.