[UPDATED: April 2022] When you think of marketing teams, the usual suspects probably come to mind. Developers and designers, copywriters, marketing strategists, and social media managers. But the hottest new role marketing departments are looking to fill is one you're maybe not quite as familiar with. I mean, how much do you really know about data science in marketing?
That role is a Marketing Data Scientist, my friend. 
No I'm dead serious, here!
For example, last week, my coaching client name Rho Lall reported that he used my business coaching curriculum to land a data contract in "digital advertising" – and got a 40% pay bump in the process.
And 2 weeks before that… a different coaching client, Kam Lee, reported using my program to land a $96k data services contract in "revenue optimization".
If you'd like to hear the updated success story of marketing data scientist, Kam Lee, you can do so here.
If you are an analytical-minded marketing professional and looking for a place to specialize – Marketing Data Science is HOTaf at the moment…
I'll say it again… If you're a data-savvy marketer, or a bit of an marketing analytics nerd, searching for their next big career move. The field of data science in marketing has your name written ALL over it.
And if you're more of a scanner than a reader, use the links to speedboat your way to the juiciest parts of this blog:
Look, if you're currently working in a marketing analytics capacity and make the transition towards marketing data science, you could quickly start making 30% more than your current salary.
Now I know what you may be thinking…"Lillian, that sounds nice and everything but wouldn't I need to go back to school? Or take a bunch of fancy-pants, super-duper expensive trainings?"
And my answer to that question is NO! I'm going to be showing you how to pivot your career and hop aboard the marketing data science train to increase your current earning capacity by 30% with just a couple of books and online courses. Are you ready?!
A little bit of backstory
I started thinking about this exciting field when I found a message in my LinkedIn inbox from a recruiter looking to interview me for a Marketing Data Scientist position that she was trying to fill. The location was all wrong for me, but the email really got me thinking about data science in marketing, and what it was about my LinkedIn profile that had piqued her interest.
It's clear I have the data science background. After all, I've trained >1.3 MM data professionals over on LinkedIn, and here at Data-Mania we've supported 10% of Fortune 500 companies. Combined with my experience growing my communities (we now have over 650,000 of you across LinkedIn, Instagram, and Twitter), as well as running the day-to-day marketing operations of my data business, I can understand why she thought I might be a good fit.
But despite my familiarity with both marketing AND data science, I still had a few questions. What exactly IS "Marketing Data Science?" What sort of work do Marketing Data Scientists do? Does the role pay well? And What is the difference between a Marketing Data Analyst and a Marketing Data Scientist?
The whole exchange between me and the recruiter got me excited about this new area of data science and what exactly it's all about. Today, you're going to get the complete run-down on data science in marketing, and how you can get started in this fascinating and profitable niche. Make sure to stick around until the end to learn about the best (affordable!) resources to start up-leveling your skillset, so you can get the career recognition and pay raise you've been craving.
First things first…what exactly is a Marketing Data Analyst?
The role of Marketing Data Analyst is very similar to that of Business Analyst, except that their efforts are focused solely on marketing initiatives. Moreover, they collect and analyze both internal and external datasets, and then use the information to help them strategically plan and implement marketing initiatives for their organization.
They often produce descriptive and diagnostic insights based on basic data monitoring and trend analysis, and focus heavily on market research and planning. The technical skills required to be a Marketing Data Analyst are usually Excel, SQL, and perhaps SAS. In the United States, the average salary for a mid-level Marketing Analyst is $86,744/year (according to Glassdoor, 2022).

What about Marketing Data Scientists? 
On the other hand, marketing data scientists focus exclusively on improving organizational marketing effectiveness. By analyzing both internal and external datasets, these strategic professionals help their organizations to better understand their customers, as well as advise on modifications or additions to marketing tactics and analysis methodologies. 
Their main job? Producing reliable predictive and prescriptive insights, based on advanced statistical modeling and/or machine learning methodologies. And while the nature of the marketing data scientist role is technical, it's impossible to thrive in this role without seasoned soft skills – being able to communicate complex ideas in simple terms is crucial to management understanding and benefiting from the work they do. 
In the United States, the average salary for a Marketing Data Scientist is $112,502/year (according to Glassdoor, 2022). More about the role, skill requirements, and background requirements are listed below. 
Job Role of a Marketing Data Scientist:
Generate prescriptive insights – tactical and strategic insights to improve marketing effectiveness

Exploratory data analysis

Metric and method selection

A/B testing

Advising, training, and assisting management and other professionals in working with and understanding organizational data
Required Skills of a Marketing Data Scientist:
SQL

Data visualization (Tableau, D3.js, etc.)

Machine learning in Python or R

Great "people skills" – to collaborate with data engineers, business management, and other support personnel
Educational and Professional Background of a Marketing Data Scientist:
A university degree in a quantitative field of study

Internet marketing experience

Business analytics experience
Has getting started in marketing data science piqued your interest? If you're looking to get trained in this exciting new field, I have a variety of resources for you, depending on how you like to learn best!
For certain technical skills, such as Python or SQL, many learners find they prefer watching a video to easily see certain concepts visualized. If this is you, an online course might be your best bet. For other, more theoretical skills, you might want to cozy up with a book and take some notes! No matter which way you prefer to learn, here are some incredible resources to get you well on your way to becoming a marketing data scientist.
Looking for a high-level overview of data science? My book, Data Science For Dummies, will bring you up to speed!
Learn SQL
The Complete SQL Bootcamp 2020: Go from Zero to Hero


This comprehensive course is taught by Jose Portilla, who currently serves as Head of Data Science at Pierian Data Inc. Jose has taught thousands of students in this beginner-friendly course. This course features video lectures, challenges, assessments, and a certificate of completion. Also, it includes a lifetime access to a community of students and discussion forums.

The Ultimate MySQL Bootcamp: Go from SQL Beginner to Expert


This course is led by Colt Steele. Colt is a developer passionate about teaching, most recently serving

Lead Instructor and Curriculum Director at Galvanize SF (where, after graduating, 94% of his students went on to receive full-time developer roles!). In this engaging course, you'll model real-world data and generate reports using SQL – you'll even get a chance to clone the database structure of Instagram! 

Learn Data Visualization (Tableau, D3.js, etc.)
Some books that I can recommend for digging deeper into how to implement marketing data science include:
And as far as online courses are concerned, these will help get you started:
Tableau 2020 A-Z:Hands-On Tableau Training For Data Science


This Tableau course is taught by Data Science management consultant Kirill Eremenko and is a wonderful starting point for anyone looking to get started with data visualization. From the very first lesson, you'll already be able to start analyzing data using Tableau. From there you'll go on to learn about bar charts, line charts, area charts, maps, story lines and more!

D3.js Data Visualization Fundamentals – Hands On


Learn how to build stunning data visualizations in this course by New Horizon, a learning company that aggregates training materials from various tutors and provides a hand-picked, curated set of courses. This course has a 4.8-star rating and provides a practical hands on approach to learning the D3 library.
Learn Data Cleaning and Modeling in Python
[My course on building recommendation systems] Building A Recommendation System With Python
Python for Data Science Essential Training Part 1


In my Python Essential Training course on LinkedIn Learning, I take you step by step through a practical data science project: a web scraper that downloads and analyzes data from the web. You'll learn techniques to clean, reformat, transform, and describe raw data. Additionally, you'll learn to generate visualizations; remove outliers; perform simple data analysis; and generate interactive graphs using the Plotly library.

Python for Data Science Essential Training Part 2


In my follow-up part two for intermediate Python learners, I walk you through a second data science project: building machine learning models that can generate predictions and recommendations and automate routine tasks. You'll learn how to perform linear and logistic regression. Also, you'll learn to use K-means and hierarchical clustering, and identify relationships between variables. Finally, you'll know how to use other machine learning tools such as neural networks and Bayesian models.

Data Science For Dummies Chapter 4: Math, Probability, and Statistical Modeling + Chapter 11: Making Marketing Improvements (with data): You may be a little overly niched-down with your current data expertise (and don't know much about how things work in other aspects of the field, like marketing data science, data strategy, data startups, data engineering, etc). This book serves as an easy access handbook in cases where you need to orient yourself on these topics FAST!

Develop Your People Skills
As a data marketing scientist, you'll need great interpersonal skills. This is needed to collaborate with data engineers, business management, and other support personnel. Places you can go to start:
Dare To Lead By Brene Brown [BOOK]


This should be required reading for anyone that ever wants a leadership position, but it's seriously helpful for anyone working with others. Brene teaches us what it takes to be a strong, courageous leader who creates a BIG impact in the world.

Winning With Data: 30 Day Challenge [PRODUCT]
Ready to double your salary without the downtime of taking yet more coding courses? Winning With Data is a 30-day challenge & digital asset bundle that dramatically shortcuts the path to becoming a highly-regarded data leader, even if you don't have a decade of data implementation experience. Join Winning With Data now and start taking decisive action to become a better data leader TODAY!
With a mid-level Marketing Data Scientist's salary currently costing a hefty $112,502/year (source: Glassdoor, 2022) – which is ~30% more than the average salary of mid-level Marketing Analyst (source: Glassdoor, 2022). While neither of these salaries are something to scoff at, you may be wondering – why would an organization want to pay more to equip its marketing team with its very own designated data scientist? 
The answer is simple.
The predictive and prescriptive insights generated through marketing data science can and DO have the capacity to increase the maximum earning potential of today's businesses. In fact, these businesses are those that may have otherwise remained in a competitive standstill for years to come. Data science is a powerful tool that marketing departments looking to increase profits simply can't ignore. And, they're willing to shell out the sizable salary needed to reap the benefits.
What about YOU?
Have you been considering making a career transition into data science? What is most exciting to you about the field? Next, what factors have kept you hesitating? Fourth, what are your thoughts on the use of data science in marketing? What type of data science is most of interest to you? I'm always looking to chat with my readers. I wanna hear more about what kind of resources and content they're looking for. Come say hi using the chat button in the corner of the site! Tell me what you want to learn next!
More free resources that'll help...

Get The Badass's Guide To Breaking Into Data
I was working a 9-to-5 as a data analytics developer back in 2012 when I started Data-Mania. With that transition, the seed was planted to write an ebook that helps other people break into the field that'd been so generous to me. You can't keep something like this to yourself, right? 😉 Today we've published this free ebook, and it's helped thousands of people just like you make the transition....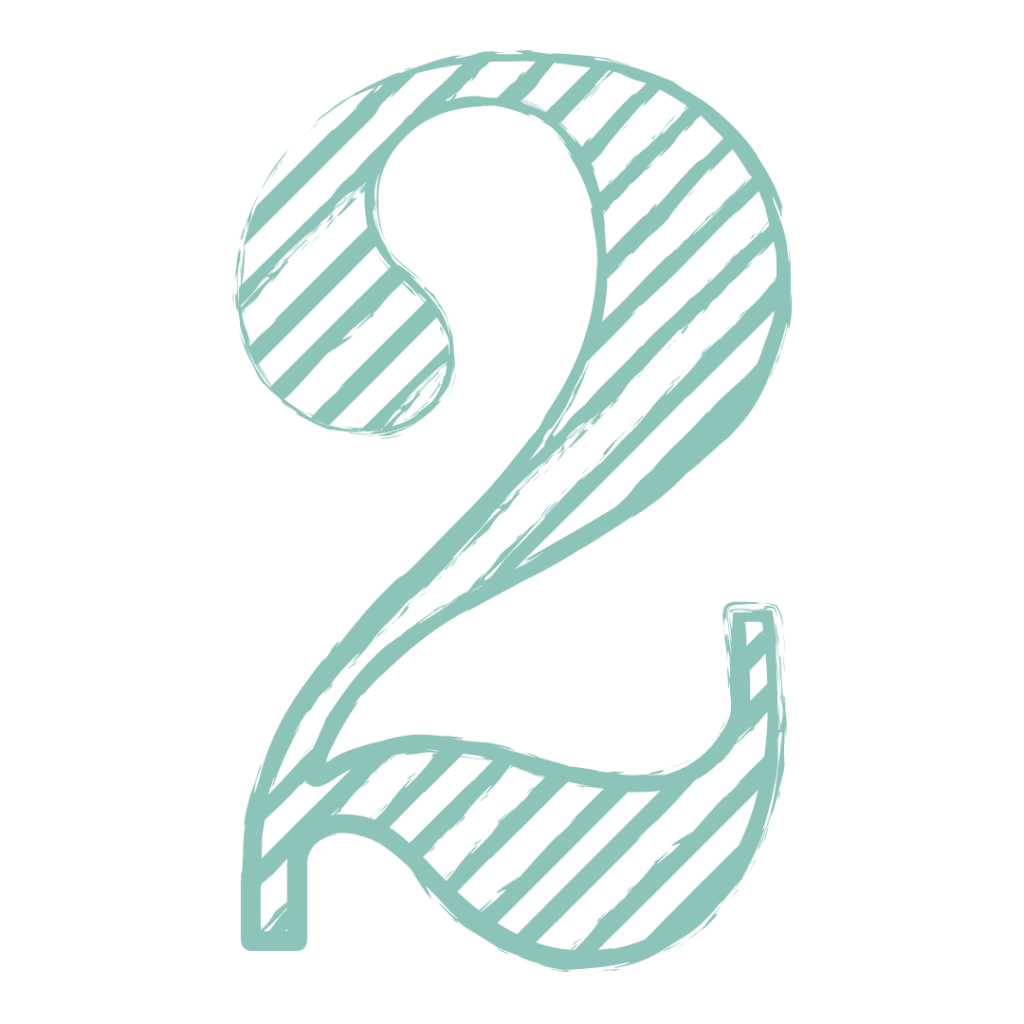 Take The Data Superhero Quiz
You can take a much more direct path to the top once you understand how to leverage your skillsets, your talents, your personality and your passions in order to serve in a capacity where you'll thrive. That's why I'm encouraging you to take the data superhero quiz.
NOTE: This blog contains affiliate links that allow you to find the items mentioned here and support the channel at no cost to you. While this channel may earn minimal sums when the viewer uses the links, the viewer is in NO WAY obligated to use these links. Thank you for your support!