A few cloud migration strategies stand out as great options for startups, including rehosting, replacing, or refactoring existing apps and data. Cloud migration can be a challenging step in the digital transformation process. However, it ultimately comes down to determining how a business wants to handle its information.
Some startups have the technical expertise to completely rewrite existing apps, while others want the migration to be as simple as possible. There are great migration strategies for both approaches.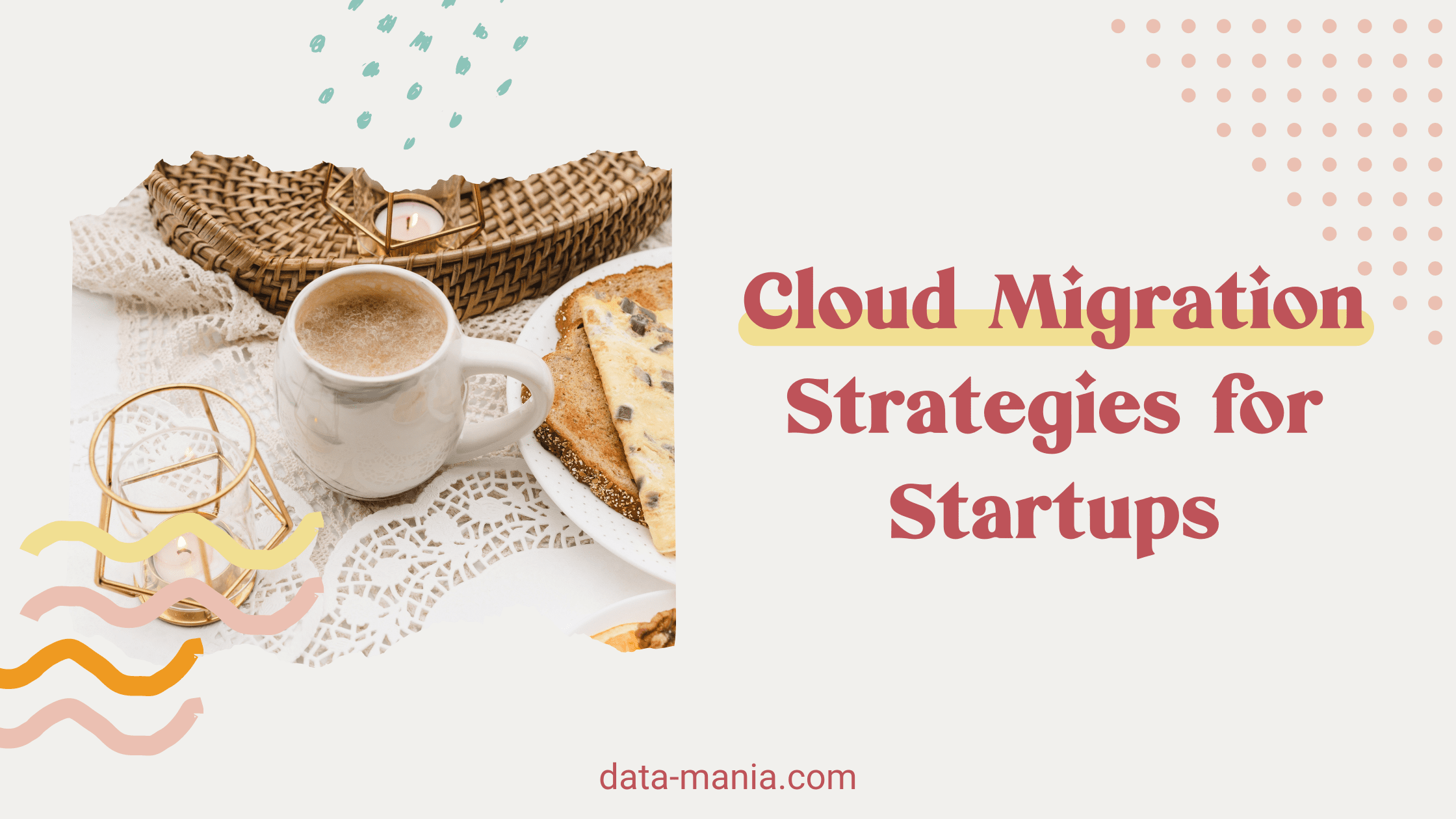 Rehost: The Easiest Cloud Migration Strategy
Rehosting is one of the best cloud migration strategies for startups. Rehosting involves using an infrastructure-as-a-service (IaaS) provider to move existing data and apps into a cloud server. This strategy is what we call, "lift-and-shift" since it transitions the computing environment into a cloud server as-is.
The rehost migration strategy is ideal for startups because it is quick, easy and cost-effective. It especially suits teams that lack extensive cloud expertise since there's no need to rewrite any code.
IaaS providers can help facilitate the process, making it as easy as possible for businesses. An IaaS provider will offer companies the cloud infrastructure they need without the cost of additional software. This flexibility and easy price customization make using the cloud a great choice for startups. The rehosting strategy allows startups to minimize their migration costs.
The downside to this strategy is that it may not fully utilize the benefits of the cloud. Since apps are redeployed in a cloud environment as-is, they only use it on the most basic level. This may be fine depending on a startup's unique needs, but it's important to keep in mind for teams that want to maximize cloud environment features.
Replace: Switch to New Apps with SaaS
The replace or repurchase cloud migration strategy involves switching to completely new apps with the help of a software-as-a-service (SaaS) provider. This is generally the easiest way to gain the full benefits of a cloud environment.
The replace/repurchase migration strategy is the opposite of a replace migration, retaining very little of the original computing environment. It only migrates a business's data. It does not include apps in the migration.
The most time-consuming part of the process is transferring all that data into the new cloud-based apps and getting set up in the new computing environment. However, startups can access full cloud features and functionality once that process is complete.
Data testing is an important part of a replace/repurchase cloud migration. This strategy relies on successfully migrating only the information, so startups must ensure it will migrate successfully.
Data testing involves analyzing the cloud environment to ensure it will be compatible with what's being transferred. This allows startups to avoid issues like data loss, excessive downtime or security risks before migrating.
This migration strategy is a good option for startups that want to completely transition their computing to the cloud but aren't concerned about retaining existing apps. Companies can use a SaaS or platform-as-a-service (PaaS) cloud provider for a replace-style migration.

Revise and Re-Architect: Rewrite Apps for the Cloud
Sometimes startups want to keep their existing apps and data in the cloud migration but don't want to miss out on full optimization. A rehosting migration is simple and cost-effective, but it may impede functionality since the design of the apps is to run in a cloud environment.
In this case, one of the best cloud migration strategies is revising, also known as refactoring or re-architecting. This is by far the most complicated of the top options for startups. It requires extensive knowledge of code and the cloud. In a refactoring migration, the app's code is rewritten or revised to optimize for a cloud environment. The PaaS provider usually helps in this aspect.
There are numerous approaches to refactoring apps for the cloud. Some focus on changing only the minimum amount of code necessary, while others revise 50% or more. The idea is to deconstruct and rebuild an app to run like it's cloud-native. This allows startups to use the full range of tools and features the cloud offers, maximizing the ROI of a migration.
Technically, it is possible to refactor apps after migrating to the cloud. However, the most streamlined approach is to front-load code revisions in the migration process. This reduces costs and complications down the road, such as scaling difficulties. The downside of a refactoring migration is the higher upfront cost, but it's balanced out by long-term simplicity.
Top Cloud Migration Strategies for Startups
Migrating to the cloud gives startups improved security, connectivity and flexibility. There are many approaches, but a few suits really well particularly for startups.
One of the easiest cloud migration strategies for startups is the simple rehost strategy, which is easy and affordable. Startups can also choose to switch to all-new cloud-native apps in a replace/repurchase migration. The revise or refactor cloud migration strategy involves completely rewriting existing apps to optimize them for a cloud environment. Companies must consider their needs, budgets and abilities when determining the best approach.
A Guest Post By…
This blog post was generously contributed to Data-Mania by Shannon Flynn. Shannon Flynn is a freelance blogger who covers business, cybersecurity and IoT topics.
You can follow Shannon on Muck Rack or Medium to read more of her articles.
If you'd like to contribute to the Data-Mania blog community yourself, please drop us a line at communication@data-mania.com.