Back in 2011, I was an engineer working as a legal secretary in Orlando, Florida for $8 per hour, 40 hours per week. Although I had an engineering degree (+ interns license + 3 years of professional experience), I was unable to find another job in the field. Up until this point, I'd followed every rule and cleared every obstacle with respect to my engineering career and its advancement. It's not like I wasn't looking for a job in tech. I went home from work every -single -night and put in applications for job postings I saw in my field (environmental engineering).
My life experience felt completely oppressive
During Christmas holiday from that legal job, back in 2011, I found myself putting in CVs from a dingy old hostel in La Paz, Bolivia. It was there that I put 2-and-2 together and realized the two facts most central to my life at that time:

I'd submitted about 600 CVs in the 4 months prior, and hadn't landed 1 job.

I was making more money per day doing nothing in Bolivia than I did working 40 hours per week in the States (hourly wages were $8, but I had 2 renters in my house that were also providing some income).

So, that was it… Christmas Day 2011 in La Paz, Bolivia – I decided, once and for all, that I would do whatever it takes to earn a living online whilst enjoying my favorite pastime – world travel.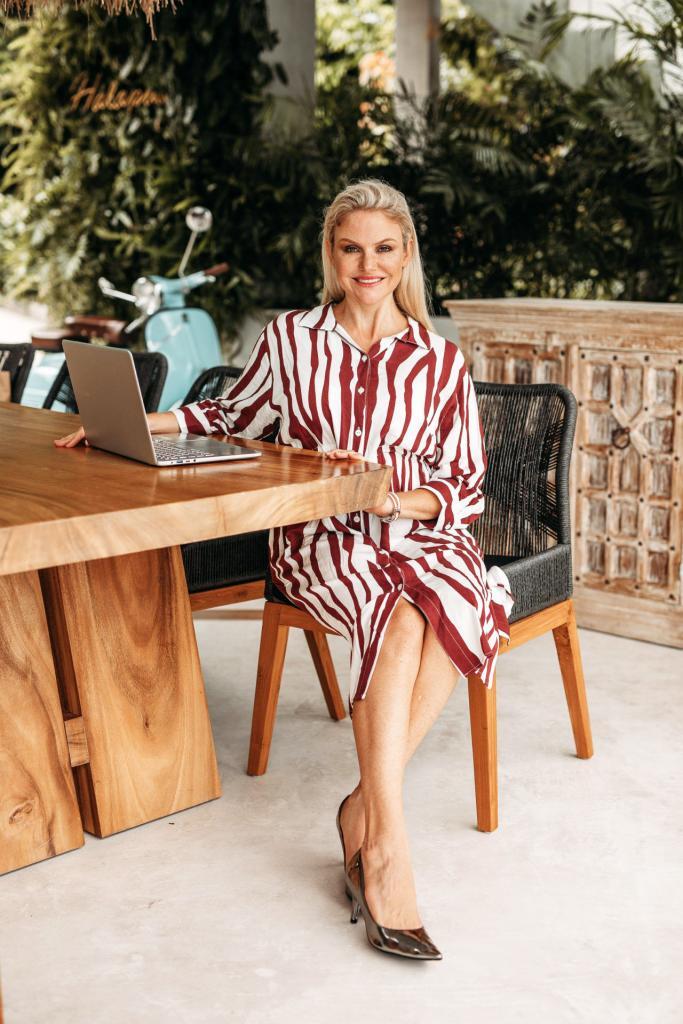 Fast forward 2 years spent working as a spatial data scientist whilst building my side hustle.
When I quit my day job, I also declined an interview with Facebook Menlo Park. Instead I moved to Thailand and lived off of $600 per month (where I boot-strapped my business Data-Mania, LLC almost from scratch). This business has blossomed into a multiple 6-figure earner for me.
At that time, I hadn't an inkling of an idea that the work I did through Data-Mania, LLC would go on to touch and transform the lives of hundreds of thousands of data professionals around the world.
…that $10,000/hour speaking gig with an international business class trip to Istanbul
…our thriving community of more than 650,000 brilliant data professionals
…the 1.7 Million (and growing…) data professionals I've been blessed to train and educate
…the amazing people I've brought in to support the business along with me
…how incredible it is to work 100% online from my luxury villa on the island of Koh Samui, Thailand
I get completely overwhelmed with gratitude that I made the choice to discard the status quo and build an online tech business of my very own.
We help technology leaders & founders make more money with our powerful growth, marketing & product strategies.

It'd be easy to assume that a woman working online from an exotic island villa in the Gulf of Thailand may not have her crap together.
Oh contraire, I paid some SERIOUS dues to get where I am today. I spent 2 years pursuing a Chemistry degree at The University of Texas – Austin, before transferring to University of Central Florida to complete an engineering degree. I also spent 4 years working as an engineer just to qualify to sit for my Professional Engineering exam. I passed that exam on my first try and I maintain my PE license to this day. And, I've got some serious digital marketing chops, as evidenced by the community of 650,000 data professionals that I've grown on LinkedIn, Instagram, and Twitter.

Bachelor of Science, Environmental Engineering, 2007.

Digital Marketing Badassery (650,000 strong!)
Click here to check out my media kit describing the communities I'm creating…

Licensed Professional Engineer
Professional Engineer, Environmental Engineering, since 2013.
By Lillian Pierson, as featured in:
"At halfway through my 12-month program, I've already been able to 10x my web traffic, 2x my LinkedIn community and make a $100,000 sale based off of what I've learned so far from working with Lillian!"
Lori Lee Elliott, CEO FutureSite AR
"[I got] a 40% increase in pay with significant growth prospects. I calculate my ROI at 45x from completing the course (I actually… didn't finish it, yet)"
Rho Lall, CEO Assume Wisely
"This has been an explosive year! In total it's been 8 contracts that total to ~$350,000 Annual Recurring Revenue as of now, having gone thru the program… 67.7% is profit margins."
Kam Lee, CEO Finetooth Analytics
It's been 14 months since joining and I finished the (first) year with $100k in revenue – And based on where I am going right now, I should hit $100k this first quarter.
Jordan Golmeier, CEO Anarchy Data
♥
Incredible organizations we've supported over the years.
♥
♥
It's not our bread 'n butter, but we've served some incredible B2B clients over the years.
♥

First off: we know a thing or two about supporting massive, global tech organizations (like IBM, SAP, Amazon, and Ericcson) with powerful product marketing plans and deployments. That, and we're masters at turning incredibly complex, high-tech information into engaging, approachable, and highly consumable content to support both training and marketing requirements.
We've educated over 1.7 million data & technology professionals worldwide
We've supported 10% of Fortune 100 companies.
We've got >650,000 #tech professionals in our social communities