Are you wondering what are the reasons NOT to become a data analyst?
So, you've heard a lot about the "Data Analyst" job and you're wondering if it might be the next best step for you? Well, hold tight because in this article, I'll be helping you sort that out once and for all.
Data Analyst work was baked into everything that I did as a Professional Engineer, before I transitioned into data science. And to be honest, even though I've been a business owner for almost 9 years – I still do data analysis on a daily basis and it's been a big part of how we've been able to scale my online communities to over 650k data professionals.
Data analysis is a really fast-growing career path, and for good reason – lots of people are landing jobs and their salaries are way higher than the national average.
But wait! Depending on your natural aptitudes, there can be a lot of drawbacks to being a data analyst. Among all the data industry hype, you seldom hear about any of the drawbacks related to any of the data career paths.
So, my goal for this article is to give you a quick heads up on why you may NOT want to become a data analyst.
watch it on YouTube here: https://youtu.be/YmxbL0Hr3Gg
If you prefer to read instead of watch, then read on…

Top 5 Reasons Not to Become a Data Analyst
Reason #1 – You don't enjoy math!

If you don't enjoy math – don't become a Data Analyst, period.
Honestly, if you're not a STEM grad, I'd think twice about trying to pursue data analysis as a career path. A lot of companies are hiring non-STEM people as data analysts, but if they asked me, I would caution them against it.
I majored in engineering in college, and I even aced Statistics for Engineers, but STILL, I never realized how rusty I was in statistics until I had to start using it in my job and doing data analysis and machine learning. It took a while for me to brush up – that is despite all the years of advanced mathematical training I had.
In all honesty, when I worked as an employee, I saw A LOT of people working in an analyst type position who were completely ignorant of statistics. It was completely obvious that they didn't know what they were doing. Ultimately, besides being embarrassing for them, this could become a huge problem for the company.
I would even go as far as to say that this could be one of the major reasons that most data analytics projects FAIL. You really need advanced mathematical and statistical skills in order to uncover data insights from the noise and that is the main function of a data analyst.

Can this skill set be acquired?

Yes, BUT it takes a lot of time, practice, and you need a really good statistical and mathematical background in order to get there. 
You'll want to have at least learned how to do this in college, so that when you're on the job, you can figure it out pretty quickly with some reasonable assurance that you're not completely off the mark.
Reason #2 – You're not so hot with data

This might seem like a no-brainer, but
if you're not naturally comfortable working with data – you probably should not become a Data Analyst.
The thing is if you're not a data person, you may not realize that some people are just born comfortable with using spreadsheets and have been on computers their entire life. I'm actually one of those people – I started using spreadsheets almost 35 years ago (yes, that's about my entire life!) 
But if you didn't start with computers and working with data and programming and spreadsheets as a small child, I don't know how naturally it will come to you.
And if the thought of working with data already stresses you out, then just save yourself the hassle and don't become a data analyst.
Data analysis involves managing data, reformatting data, cleaning data, analyzing data and not just little data either – HUGE amounts of data. So yes, if you want to become a data analyst, you do need to be "good with data". 
On top of that, being a data analyst actually requires all sorts of other types of business skills as well, including things like: writing reports, charting and graphing, dealing with data in spreadsheets, and so on. And on top of that, TEAMWORK – you need to be really comfortable working with other data professionals in order to produce the results that are expected by your company.
When you're not comfortable and not good at working with data, it really shows. You'll have to spend a lot of time cleaning things up and fixing mistakes – and it's highly likely that your teammates will notice. It won't be COMFORTABLE. What's worse, this type of unreliability can cost the company a lot of money, because people can't trust the results of your work, which means that your work will not be used.
So, if you're not good with data, I'd say you could probably bypass the data analyst role and you'll be better off for it.
Reason #3 – You're looking to minimize your screen time
If you're looking to minimize your screen time- don't become a Data Analyst.
You're going to be on a computer all day, every day. If you work as an employee, that will be 8-9 hours on a computer all day. You're gonna have to know how to use all kinds of software applications. You're also gonna need to know how to program in Python, R and SQL. And if you don't love working on computers, then you definitely don't want to become a data analyst because that is basically the entire job. Well, it's about 80% of the job.
Don't get me wrong – you don't have to be perfectly comfortable with programming, Python and R and knowing how to use Tableau or Power BI and all of that. You can get trained up. If you just don't know how to use these applications or you don't know how to do the programming, then I would suggest that you ask your company if they would invest in some training for you to help make you a more valuable employee.
You don't have to be born (of course, no one is born knowing all this stuff!) – but you do have to have a passion for analytical thinking, math, computers, and data.
If you're working as a data analyst there is no way to get around massive amounts of screen time in your daily life.
Reason #4 – You're not much of a talker
When it comes to communication requirements, data analysts are on the other side of the spectrum as engineers and designers. As a data analyst, you need to use your skills on a daily basis to understand vast complexities that you uncover within the data, but you also need to know how to communicate those insights to stakeholders, as well as to your team members. So it's really a communicative role and you should be prepared for that.
If you're not comfortable with "business speak" and you don't really enjoy communicating with other people, then you definitely don't want to become a Data Analyst.
You also want to be super skilled at translating technical talk to non-tech business language that non-technical managers can understand and use in their decision-making.
In reality, this takes a lot of creativity, and some people are not really good at coming up with interesting ways to translate complex technical findings into plain language that non-techies can "get". 
Reason 5 – "Analytical Thinking" isn't in your repertoire
Look, getting caught up in the data – it happens. 
BUT, as a data analyst… you're goal should be to get in and get out as soon as possible, and only get the data insights you need to solve business problems. This is called ad hoc data analysis and it's the bread and butter of the Data Analyst.
So if you take a job as a data analyst, you should be prepared to quickly answer questions like these: 
When do we need to hire new people?

How are people reacting to our latest update?

How are our products performing this month?

How is our website performing this quarter?

How are our customers interacting with our website? And what does that indicate about our customer experience? 
I could go on, and on… 
Quickly coming up with accurate answers to questions like this requires that you're pretty much an analytical badass. You'll have to be able to quickly understand what the data is telling you and to quantify relationships between variables in that data.
If you're not a natural analytical thinker, you won't love being a data analyst.

If this article got you scratching your head about whether you should become a data analyst, I want to encourage you to find out how the role matches up with personality and passions. You can do that by taking my Data Superhero Quiz. It's a super-fun, 45-second quiz that's all about you and how your personality type aligns with the top 50 data roles that companies are actively hiring for.
More free resources that'll help...

Get The Badass's Guide To Breaking Into Data
I was working a 9-to-5 as a data analytics developer back in 2012 when I started Data-Mania. With that transition, the seed was planted to write an ebook that helps other people break into the field that'd been so generous to me. You can't keep something like this to yourself, right? 😉 Today we've published this free ebook, and it's helped thousands of people just like you make the transition....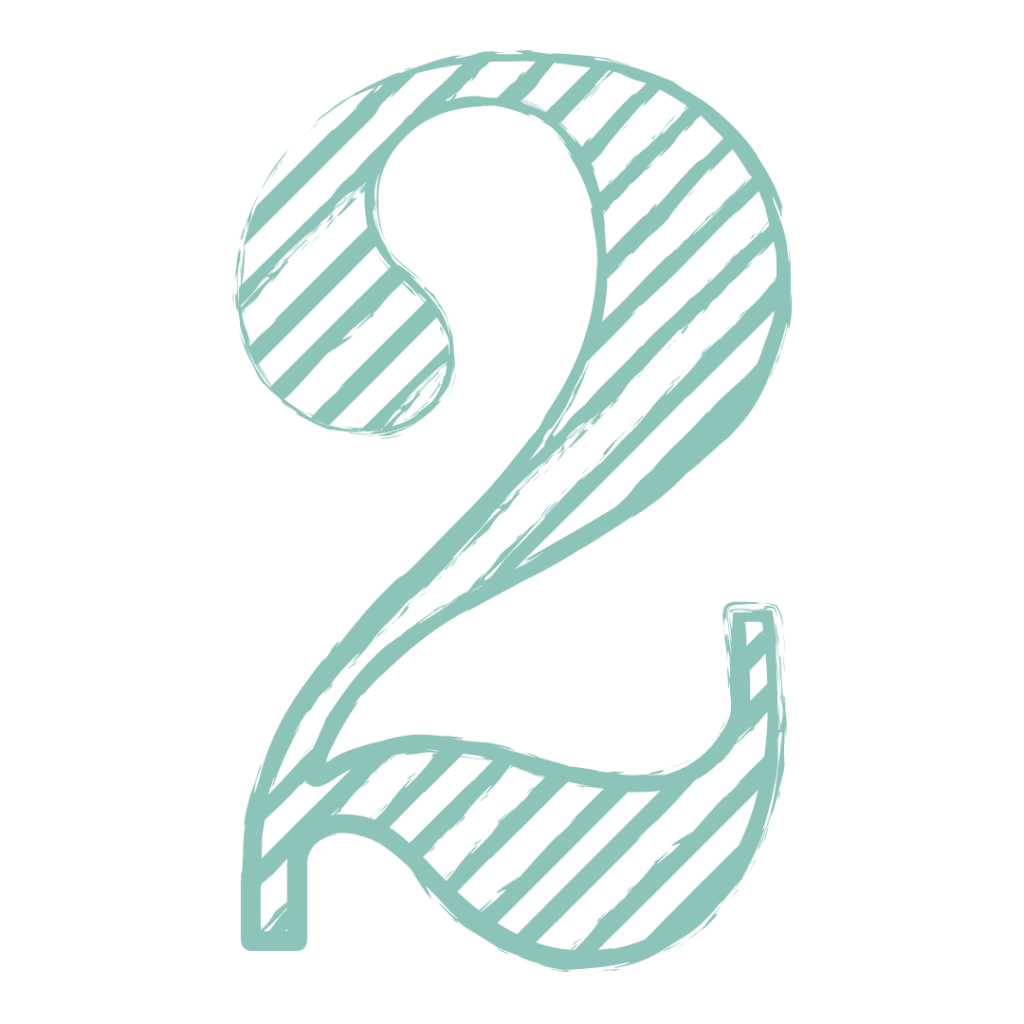 Take The Data Superhero Quiz
You can take a much more direct path to the top once you understand how to leverage your skillsets, your talents, your personality and your passions in order to serve in a capacity where you'll thrive. That's why I'm encouraging you to take the data superhero quiz.
NOTE: This description contains affiliate links that allow you to find the items mentioned in this video and support the channel at no cost to you. While this channel may earn minimal sums when the viewer uses the links, the viewer is in NO WAY obligated to use these links. Thank you for your support!