Are you interested in how to find new NFT projects?
NFTs are sweeping the Internet, but what makes new NFT projects a smart investment? Much of the hype surrounding NFTs (or non-fungible tokens) is focused on the extreme prices at which some rare assets are sold. With non-stop buzz about one NFT trend or another, it seems that there is a new NFT project launching every other week. How can data professionals take part in the NFT action without accidentally putting money into an asset that isn't as valuable as it seems? Read on to identify 6 metrics for evaluating new NFT projects. Use them to get a clear perspective on the value of just about any NFT.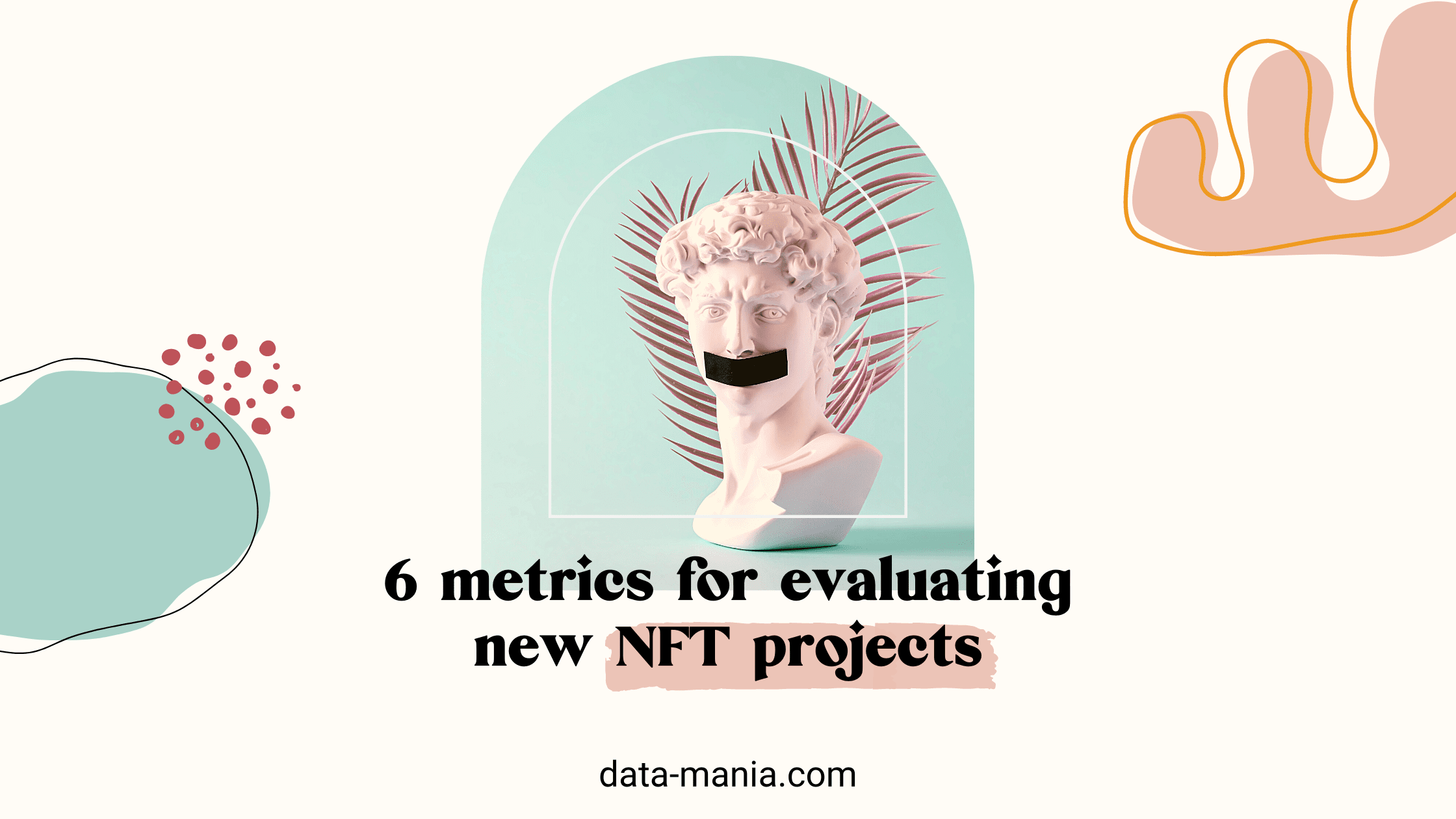 How to Find New NFT Projects Using The 6 Metrics for Evaluation
So, how to find new NFT projects by the way? Here are 6 metrics for evaluating new NFT projects below, in numerical order. Please note, the order in which these 6 metrics are presented does not reflect their relative importance.
1. Creator Prominence
Just like with physical artwork or content, the prominence of an NFT's creator has a direct impact on the value of their work. Creators who have sold NFTs for high values in the past are more likely to do so again, especially if they have generated a dedicated following. 
Of course, all creators have to start somewhere. It is absolutely possible for a small creator's work to skyrocket in value after they become more well-known. Whether or not this is likely to happen can be estimated with thorough research into the creator, their background, and how dedicated they seem to be to creating valuable content. 
2. Estimated Market Capitalization
The market cap of an NFT can be determined by multiplying the total supply of the NFT by its average price. As a general rule, higher market cap NFTs are likely to be more established and lower risk. However, financial experts strongly recommend using a variety of tools and sources for liquidity and pricing research, particularly when working with crypto.
It is also important to note that the value of NFTs is largely dependent on audience tastes and trends. You can bet on a new NFT project becoming popular or you can invest in one that is already booming with the anticipation that it will maintain that popularity. 
3. Community and Unique Holders
Connected to estimated market cap is an NFT project's community. The number of unique holders of a certain NFT can tell potential investors a lot about its value and appeal. Holders and fans of NFT projects often gather on platforms. These platforms include Twitter and Discord to connect and chat about a certain token.
A larger community will naturally garner more attention and buzz, which is highly beneficial for the NFT's value. Finding a community that you personally connect and identify with can also make investing in a new NFT project more enjoyable and rewarding. 
4. Rarity
Rarity is an important metric to assess. Scarcity is the reason that NFTs have value to begin with. So, a less rare NFT needs high demand in order to be a good investment. Similarly, a one-of-a-kind NFT has inherently higher value than a project with numerous tokens. Even beyond general uniqueness, an NFT might have certain attributes that are particularly rare.
This is the concept behind many play-to-earn games, such as the massively popular CryptoKitties. This game focuses on trading and breeding randomly generated cartoon cats. Each cat is a unique NFT, but those with rare characteristics are worth more in the game. 
5. Floor Price
Floor price refers to the lowest price that an NFT is sold for. This is essentially the baseline minimum market price of a project's tokens. Higher floor prices correspond to a higher value project. When investing in a new NFT project, especially if it is your first one, a good goal is to find a project that strikes a balance between high value and attainable floor price. While projects with higher floor prices are worth more, they are more difficult to get into because they are more expensive. At the same time, a project with a particularly low floor price is less likely to yield a desirable return on investment. 
6. Function and Taste
The final metric to consider when assessing a new NFT project is its intended function as well as your personal taste. These are more subjective than other metrics but just as important. Investing in NFTs is about more than making money. There are vibrant, enthusiastic communities and cultures centered around each project. Choosing one that you are personally excited about will make the investment more valuable and rewarding to you. 
In terms of function, NFTs take a myriad of shapes. Some are pieces of digital artwork. Many others are in-game items for video games or collectibles with physical rewards attached to them. A musician, for example, might sell an NFT of their album art. This can also include an exclusive physical t-shirt to go with it.
How to Find New NFT Projects: Next Steps for Investing in New NFTs
Finding a new NFT project to invest in is exciting, but choosing a project is only the first step. Different NFTs run on different blockchains and different cryptocurrencies. Potential investors will need to carefully research the project they are interested in to make sure they have the right kind of crypto and a wallet that is set up accordingly. You will also need to find a trustworthy marketplace to buy and sell NFTs. Moreover, make sure that your cybersecurity measures are up to date. 
Make sure to do plenty of research but also remember to have fun. Investing in NFTs is investing in the technology of the future. This means, you get to be part of history while having a unique digital experience. 
Parting thoughts on how to find new NFT projects: Start by investing your time, not your money
If I've got you scratching your head with all this talk on how to find new NFT projects using the 6 metrics for evaluation, that probably means you're interested in making smart, high-ROI investments. 
One of the absolute smartest, highest ROI investments you can make is the investment you make into yourself and your data career.
In that case, you probably don't realize that one of the absolute smartest, highest ROI investments you can make is the investment you make into yourself and your data career. If this piques your interest, then I invite you to invest 1-hour of your time into joining our free masterclass where our Founder, Lillian Pierson, will teach you exactly how to take your data expertise and turn it into a 6-figure business (or side hustle), practically overnight. This is a limited-edition masterclass, so don't miss this chance to take it for free – before we change our minds.
More resources to get ahead...

Get Income-Generating Ideas For Data Professionals
Are you tired of relying on one employer for your income? Are you dreaming of a side hustle that won't put you at risk of getting fired or sued? Well, my friend, you're in luck.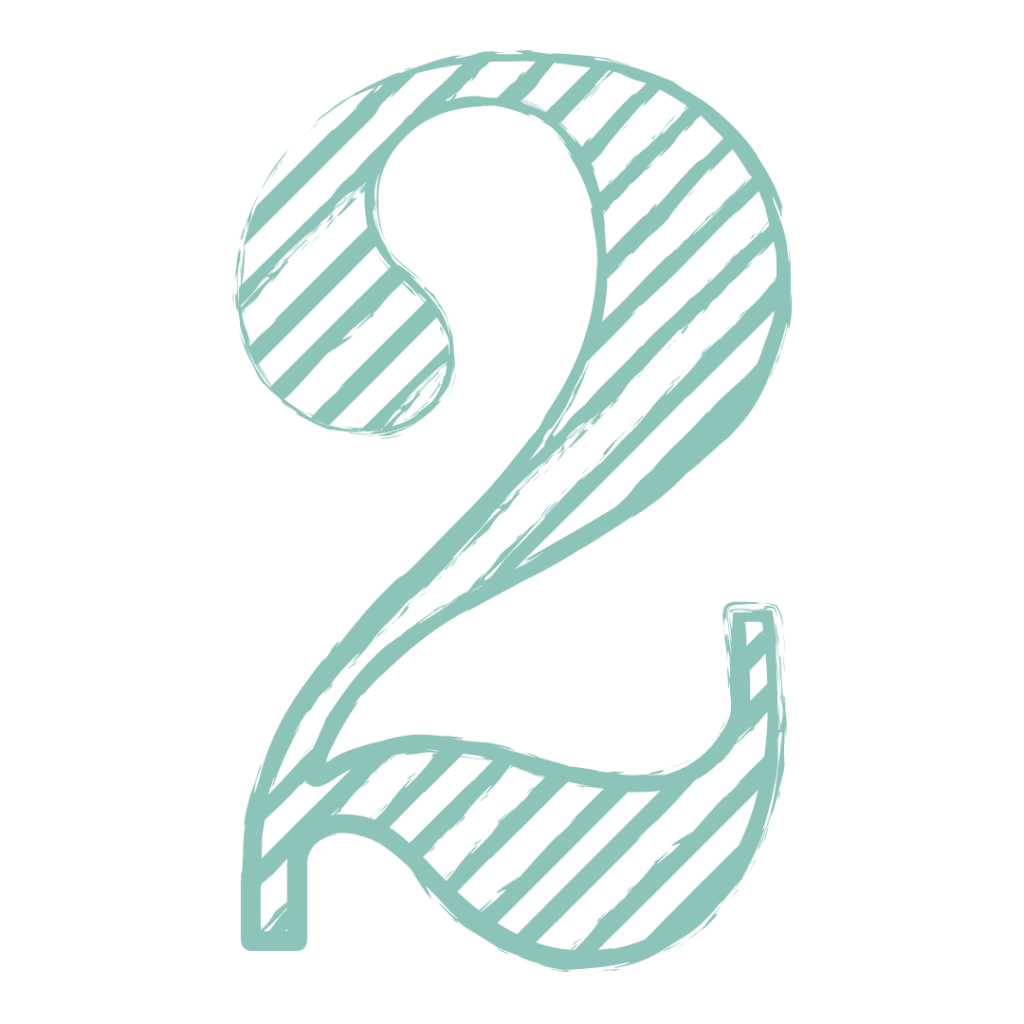 Take The Data Superhero Quiz
You can take a much more direct path to the top once you understand how to leverage your skillsets, your talents, your personality and your passions in order to serve in a capacity where you'll thrive. That's why I'm encouraging you to take the data superhero quiz.
Hey! If you liked this post, I'd really appreciate it if you'd share the love by clicking one of the share buttons below!
A Guest Post By…
This blog post was generously contributed to Data-Mania by Shannon Flynn. Shannon Flynn is a freelance blogger who covers business, cybersecurity and IoT topics.
You can follow Shannon on Muck Rack or Medium to read more of her articles.
If you'd like to contribute to the Data-Mania blog community yourself, please drop us a line at communication@data-mania.com.