Topics include:
• Math, statistics, and machine learning
• Internet of Things analytics, data science, and AI
• Data engineering technologies and big data
• Python, R, D3.js, SQL, Excel, and QGIS for data science
• Data visualization, data-driven storytelling, and data journalism
• Business-centric data science
• Data science for ecommerce growth
• Data science for environmental good stewardship
• Data science for crime prevention
• Free tools, applications, and resources for use in data science
Book preview:
Data Science for Dummies 2nd Edition is here! ✨🎉See what all the ruckus is about 👉https://t.co/F8ELLwbPN3 #machinelearning #datascience pic.twitter.com/9i7kHmCtnV

— Lillian Pierson, PE (@BigDataGal) March 10, 2017
Big Data / Hadoop For Dummies®, 2015
DELL CANADA SPECIAL EDITION
Learn to:
Understand big data technologies – learn how big data technologies work and the factors you must consider when planning your transition
Implement big data – learn the steps you should take to optimize the implementation of your big data project
Generate business value with big data – increase revenues, decrease expenditures, optimize IT, and optimize standard business operations with insights generated from enterprise big data
Author: Lillian Pierson, P.E.
BMC SOFTWARE SPECIAL EDITION
Learn to:
Select the best big data technologies for the task at hand
Solve business problems using big data technologies
Navigate in the world of big data workflows
Hire the best big data candidates
Authors: Joe Goldberg, Lillian Pierson, P.E.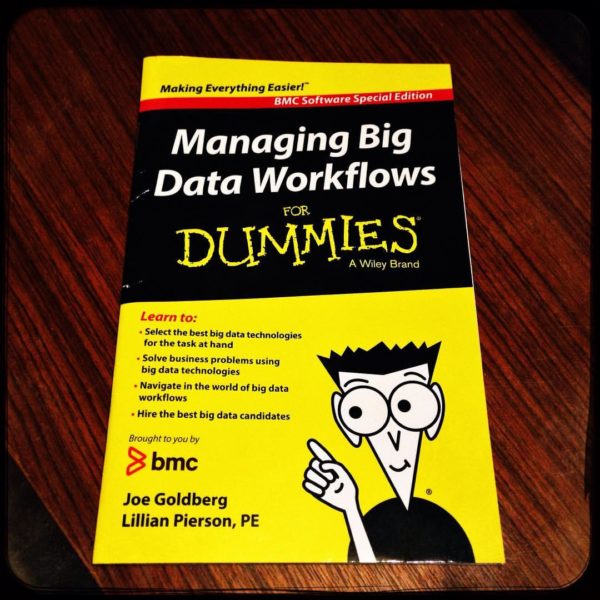 Sign-up for my newsletter and ...
Each month you'll get a fresh email that tells you about the latest news, events, learning resources, and products that are changing the face of our industry.