Data science is one of the most useful skills you can learn today. The Bureau of Labor Statistics expects data scientist positions to grow 22% in the next decade, and these professionals make a median salary of $126,830 annually. To help you along this path, here are four of the best free data science courses that may fly under the radar.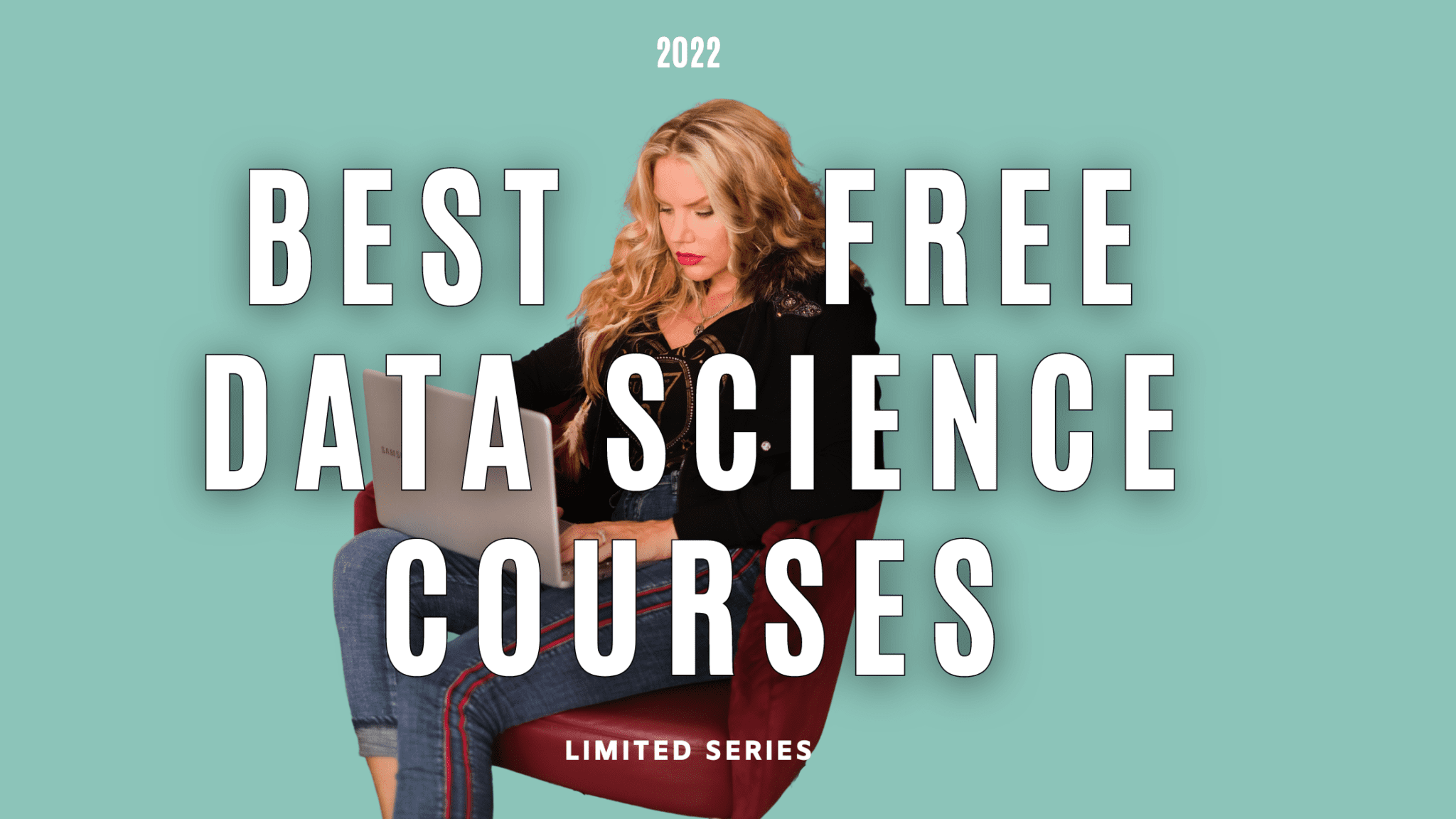 Data Science Micro Courses (Kaggle)
This first entry isn't one course but a collection of courses from Kaggle, a data science community platform. Kaggle's data science micro courses provide a step-by-step introduction to data science, starting with learning Python and going all the way to building artificial intelligence (AI) bots. Each course only takes a few hours and is completely free.
You can tackle Kaggle's courses at your own pace and can turn to the community to discuss topics or reach out for help. You'll receive a certificate for each completed course that demonstrates your knowledge and skills to future employers. The combination of comprehensive coverage and community support make this one of the best ways to learn data science.
Intro to Data Analysis (Udacity)
Udacity's Intro to Data Analysis is part of the school's Data Analyst Nanodegree. The course covers the entire data analysis process, from how to pose a question to formatting and drawing conclusions from data. You'll also learn how to use Python, a crucial programming language in data science, to write clear, concise and well-running code. 
Understanding the analytics process and Python are some of the most critical skills in data science. This course is also more in-depth than others on this list, taking roughly 36 hours, ensuring you leave with plenty of knowledge and skills.
Data Science Fundamentals (IBM)
IBM is a world leader in data science, so it's no surprise that it offers one of the best free data science courses. Their Data Science Fundamentals series covers three courses: Introduction to Data Science, Data Science Methodology and Data Science Tool. If you complete all these courses, you'll emerge with an excellent foundation for getting into more advanced data science topics.
In these courses, you'll learn to use R, another common programming language, as well as popular open-source tools. Beginners may find some aspects of the process challenging, but you'll finish with both theoretical knowledge and practical experience. Getting all of this for free from the experts at IBM is a hard opportunity to ignore.
Machine Learning Crash Course (Google)
IBM isn't the only leading data science company that provides free learning resources. Google's Machine Learning Crash Course is a free introduction into one of the fastest-growing and most lucrative data science fields. The course takes roughly 15 hours, so you can complete it in just a few days, and offers plenty of resources.
In addition to lectures from Google researchers, the course includes videos, real-world case studies and hands-on exercises. Its narrower focus won't appeal to every future data scientist, but it's ideal for anyone interested in machine learning.
4 Lifestyle Hacks to Make Learning More Fun
No matter which option you choose, you'll have to make an effort to stay engaged. If you can make class fun, you'll likely retain the information better and will have more motivation to continue learning. With that in mind, here are four lifestyle hacks to make learning data science more fun.
1. Break Your Goals Into Measurable Steps
General goals like "learn to use Python" are too vague to keep you engaged, and it can be hard to keep track of your progress. Breaking these larger goals into smaller, more specific and measurable steps will help maintain a sense of progression. You'll feel accomplished more frequently, and seeing the next step gives you a fun challenge.
2. Reward Yourself
Each time you complete one of these smaller goals, give yourself a treat. This will give you an extra incentive to finish the next step and breaks up more mundane tasks with something you know you like.
3. Get Involved in the Community
As you learn, talk with others in data science forums or in your class about it. When you develop a sense of community, learning more about that area will be more fun, and talking about your course will help retain information. You may also start to strive to learn more to have something interesting to share with your peers.
4. Mix Up Your Learning Techniques
You may have heard that different people have various learning styles, but there's a lack of evidence that this theory holds up. You'll likely find that mixing your approach to learning will have the best results. For some projects, focus on note-taking, and create visuals for others. By changing up how you approach different topics, you'll stay engaged.
Learn Data Science Today
These are not the only data classes out there, but they are the best fee data science courses you can find. If you want to start your career in this field, pick a class, adopt these life hacks, and start learning today. You could step into a world of possibilities when you do.
If you like learning all about the best free data science courses, I'm sure you're gonna love this blog post on How I would Learn Data Science (If I Had to Start Over) by Lillian Pierson for more juicy tips and advice about learning data science today.
This blog post was generously contributed to Data-Mania by Shannon Flynn. Shannon Flynn is a freelance blogger who covers business, cybersecurity and IoT topics.