Instead of letting your career advancement lay in limbo,
...you could be slaying data like a boss.
Skills in data science are something you can hang your hat on.
(Regardless if your hat hangs in haute couture NYC or boho Ubud, Bali)
The life of a data scientist is extremely flexible, satisfying, and exciting.
Like when:
You already have 3 data science revenue streams going and Facebook recruiters start contacting you to tempt you away.
You've got so much great opportunity working remotely that you turn down free trips to Germany, China, Belgium, San Francisco, and NYC.
You quit your job and they come back asking you to return, twice.

You retired at 33 and never have to do a day of work again.
I'm pretty sure you're here because you know there's more for you in life, and that data science bad-assery can get you there.
You're done working overtime and earning just enough to make ends meet (yeah, forget that!).
You're over being treated like just some cog in a company machine.
You know that cutting-edge employers are out there scouting, and that you'd be their perfect muse.
And in your heart you know that you have the analytical talent it takes to do some serious ninja-style data slaying.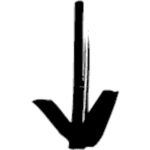 To
Remote-Working Data Science Entrepreneur
Well, hello there,
I'm Lillian Pierson.
I became a data scientist by taking my quantitative engineering skills and building on top of them; Teaching myself the additional coding and statistics that are required to do data science.
I became a data scientist because of my innate interest in finding hidden answers within data. My native profession, environmental engineering, was experiencing a huge downturn due to the 2008 housing bubble collapse. Consequently, I was eager to find work in a new area – one that had abundant opportunity and could provide me the flexibility I wanted (so that I'd no longer have to work in an office 9-5).
To make this transition, I took a job in Geographic Information Systems (READ: Spatial Data Science) and from there was quickly catapulted into the Data Analytics world. I asked my employer to provide me training in Python, (some) R, and statistics so that I could solve even more complex problems for them by using data science methods. On the side, I worked on building up clientele for my own business, Data-Mania.
Two years later, directly after having met all the requirements to earn my Professional Engineering License, I was off. I left my office job so that I could work through Data-Mania full-time.
To keep overhead low when I was first on my own, I went and lived in Chiang Mai, Thailand for a season. I did a lot of traveling for the first few years (Thailand, London, NYC, Las Vegas, Dallas, Australia, Peru), but then I met the love of my life (a fellow coding ninja). We have since gotten married, bought a family home, and were blessed with a baby girl. We both work remotely from our island home in SEA.
I wanted the opportunities and lifestyle of a tech worker, and I loved data science, so I put the two together and chose to make it happen.
Maybe you've been thinking about learning data science for a while,
Or you've perhaps taken a few online courses, but need a more solid foundation.
You could be overwhelmed at the idea of even trying to figure out where begin.
Sure, there's a fair bit of hard work 'n grit required, and yes, you'll be going out on a limb. But if you're ready to have a career that's OVERFLOWING WITH OPPORTUNITY, then I can help you get there.
Are you up for the adventure?
Sign-up for my newsletter and ...
Each month you'll get a fresh email that tells you about the latest news, events, learning resources, and products that are changing the face of our industry.